Posted by Nathan Patra on 6th Oct 2021
If you're heading out camping this weekend, then you should definitely keep these handy tips in mind. We've also added some safety and injury tips in there just so you make sure nothing goes wrong!
Let's look at ten helpful tips for a camping trip.

Planning And Preparation
Let's be honest here, planning is probably the most important thing you should consider before heading out and even though we've heard too many stories of people going all out on spontaneous trips - those trips lead to chaos without a good plan. There are several campgrounds that require reservations, sometimes 6 months or 1 year in advance, so definitely keep that in mind. You don't want to arrive at a campground that requires a reservation and not have one, that'll just be a huge waste of time.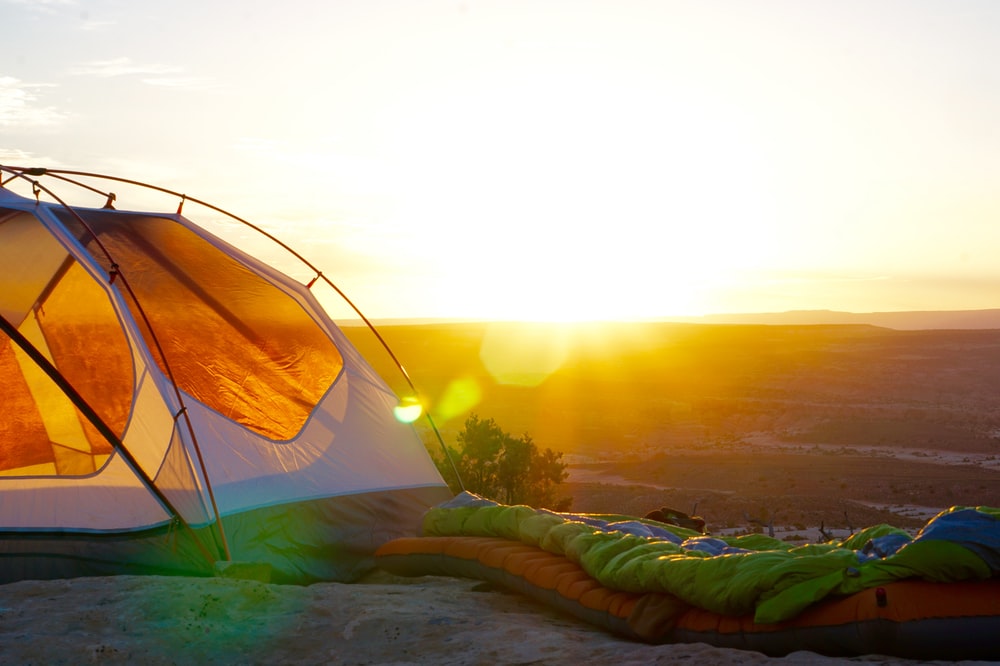 Your first step should be to look into where you want to camp and check they require reservations. If you find a campsite that's on a first-come, first-served basis, then plan to arrive early to make sure there's room for you and your clan. After that, move ahead and look into the rules and regulations for the campground and the surrounding land, like what the food storage regulations are and if there are any fire restrictions., etc be prepared and understand what the regulations are for the campsite because depending on the area, there might be specific food storage regulations that you need to follow. It's always a good idea to check on Fire restrictions beforehand because typically they change throughout the year depending on the fire danger. The more planning you do, the easier things will be when you actually arrive at camp.
Gear Up
You always have got to be prepared! Set time aside before your trip to figure out what you should bring according to how much room you have, your mode of transport, and the amount of time you'll be gone. It is crucial that you have these planned beforehand, otherwise, you'll probably be running around trying to find gear to carry at the last moment.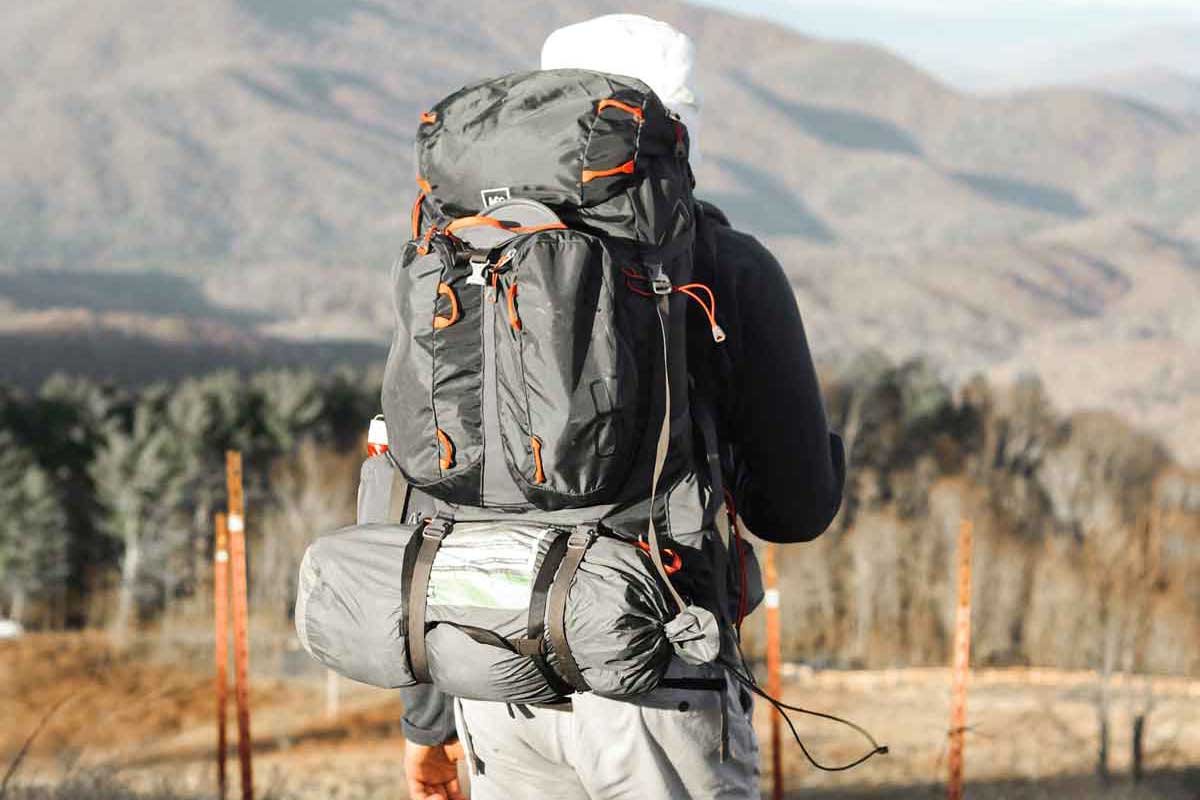 For those of you who are hiking to the campsite, always make sure you aren't carrying too much weight on you, or your back is going to give up mid-way through, not a lot of people enjoying hiking with 50 pounds on their back. stick to the absolute essentials and leave the fancy extras for when you next go camping in a car.
Sleep Is Important
An adventurer shouldn't wake up with a crick in their neck, so make sure you take a tent, sleeping bag, sleeping pad, and pillow for a little more comfort. Depending on how many people you want in each tent, make prior preparations by bringing the perfect size. We've heard too many stories from too many people about how they tried to fit in 4 people in a tent for 2, so prioritize the size of the tent before your trip. Another thing to make sure of is, weather-resistance because you never know what the weather is going to be like. You don't want to wake up the next day in a tent, completely drenched.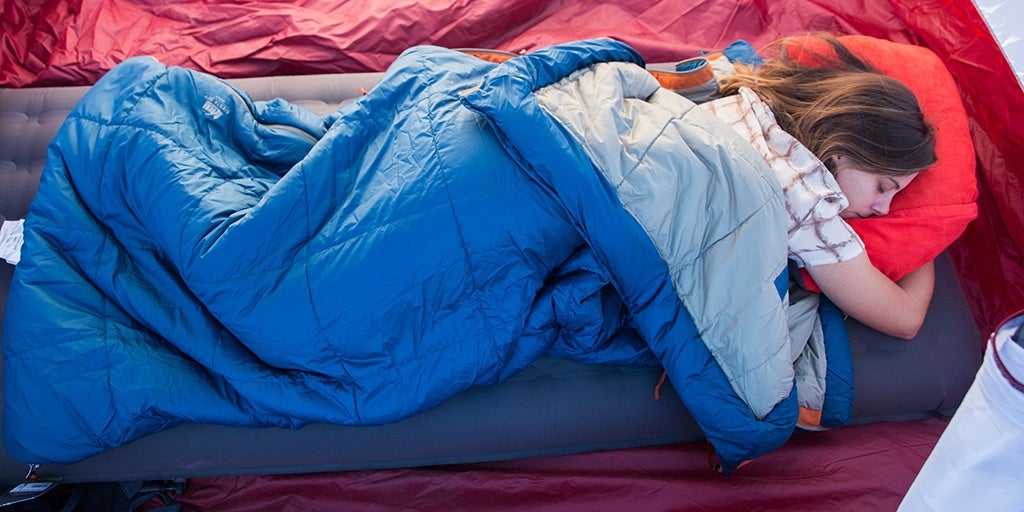 A lightweight three-season tent is your way to go. They're usually made for spring, summer, and fall conditions and most importantly designed to keep you dry during light snow or rain while keeping those darn bugs out! If you're the kind of person who enjoys cold winter camping, go ahead and pick up a mountaineering tent that's made for those harsh weather conditions.
Setting Up Camp
So you seem to have found your perfect camp spot and you're now at the place trying to set up camp, here's how you make sure you have the right one. Make sure your spot has level ground to pitch the tent, nobody wants to sleep at a 60-degree angle. Set it up with the help of your camp buddies and if it rains, always keep a tent cover handy.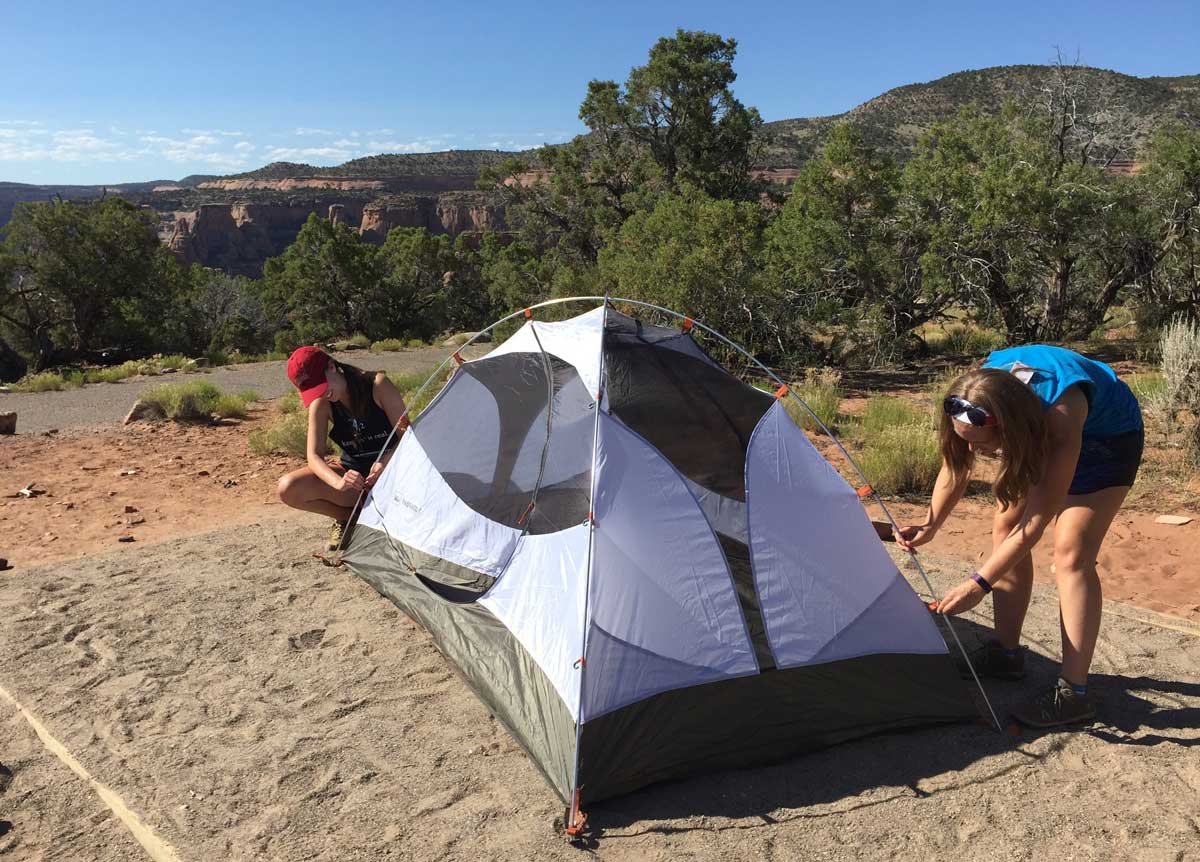 A running-water source near your camp should be absolutely crucial, this will allow easy access when filling up water bottles, doing your dishes, and showering, but do kind in mind the regulations that disallow camping within a certain distance of water sources - there are several campsites that prohibit setting up camps near specific water sources.
Stay Clean
Camping anywhere will get your feet dirty and when we say 'feet', we kind of mean literally everywhere else, but, bringing the basics along with you for the trip will definitely help you stay fresh and clean. The woods are a messy place if you aren't prepared so make sure you have some soap, a toothbrush along with some toothpaste, toilet paper (because let's be honest, you can't really live without this stuff).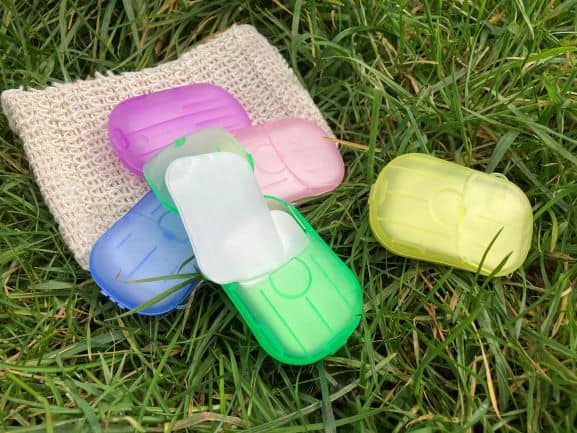 Here are a few other things you should keep in mind if you're the extra clean sort (it's a good thing if you are)
Baby wipes work magic on dirt, but once you're done, make sure you pack them out with you, don't be the kind of person who just chucks them on the ground. Mother nature won't be too pleased about that!
Carry hand sanitizer, since COVID-19 has taught the world a lesson.

Wash your hair with camp soap, so you don't need to carry shampoo separately.

Garbage bags will work great to separate clean and dirty clothes -you can even use one to line your entire backpack if you get wet in the rain.
These might seem pretty obvious but, don't let the entire group down by not getting any of these essentials, so keep them in mind.
Choose The Right Backpack
Choosing the right backpack is absolutely essential. Things like the length of your trek and the length of your spine should be taken into consideration when you're choosing the right one. Manufacturers will always list the volume of their packs in liters, so a '60' to '80' liters backpack should work perfectly if you're on a 2- to 5-day hike.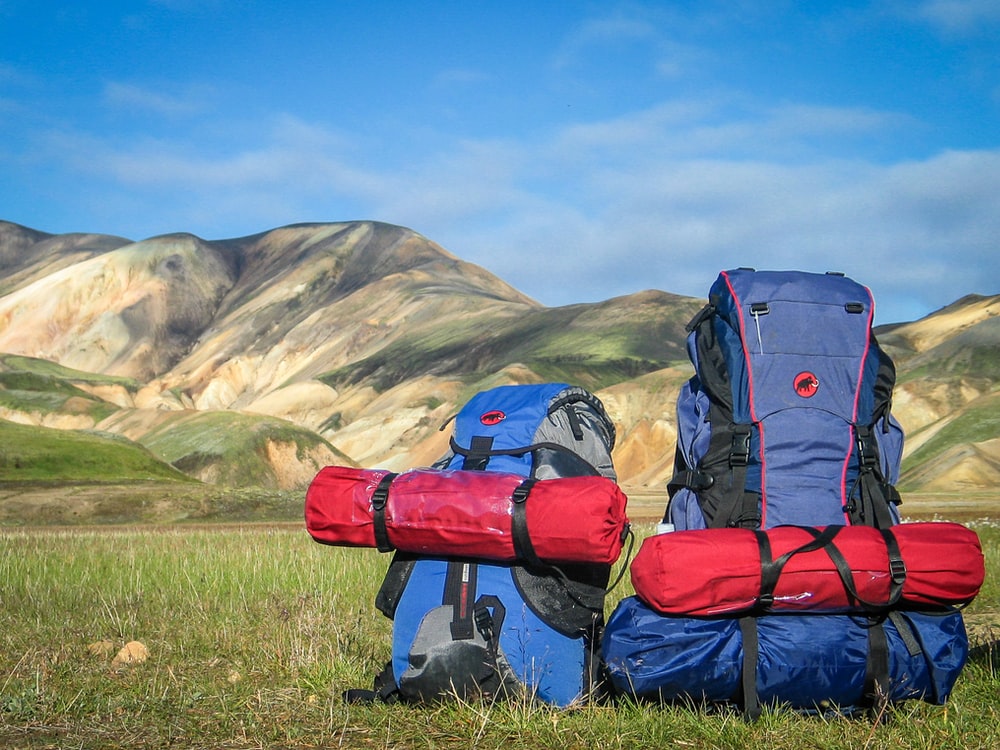 If you start at a base camp location then move to a hike from there, a small day backpack should suffice for daily provisions and supplies. Remember point 1 when you're getting yourself a good backpack - it's always the essentials first before anything else, don't over-pack your bags or you'll be tired before the hike even begins.
Navigation
Cell Phone navigation has become part of our lifestyles, so much so, we can't do without it. You have so much data on where you want to be, just at your fingertips, but what happens when you don't have cellphone service? Or even worse what if you lose your phone? It's always a better idea to have a backup method of navigation.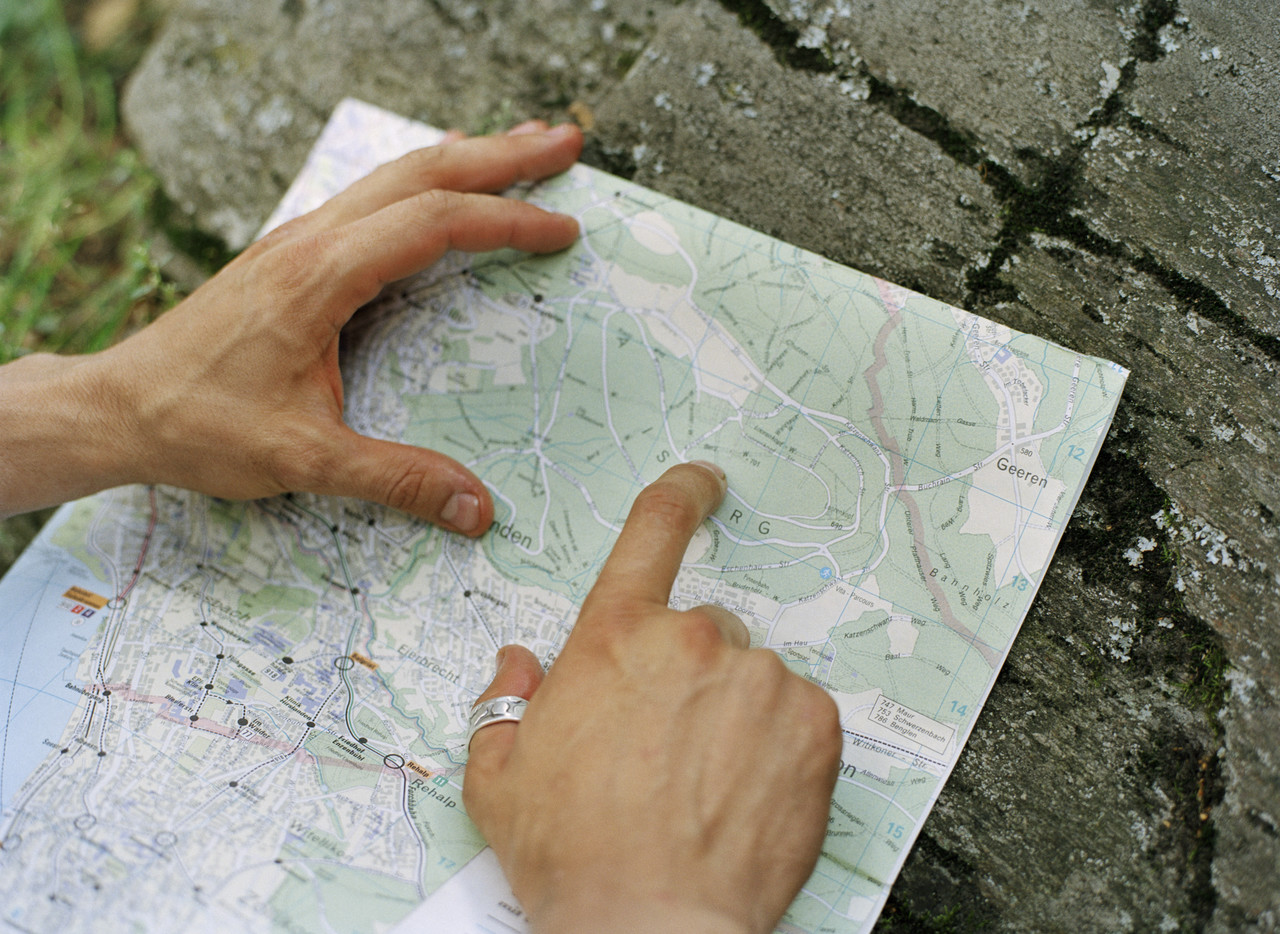 Download any digital offline map and driving directions on your cell phone and pro-tip, use the Gaia GPS app before you head out. The app will get you out of a pickle if you lose service since you can still use the maps. The best backup though is keeping a map and compass and compass handy. A good road atlas for your state is another great thing to have in the car. This point leads us to the next one...
Be Ready For The Unexpected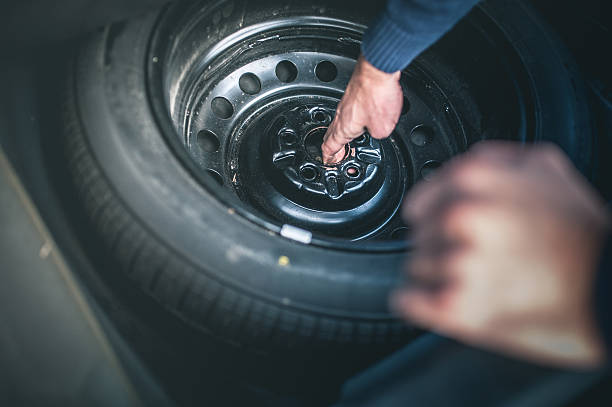 This one is about thinking through the possible things that could go wrong, for instance, a flat tire, what would you do then? Be proactive in preparing for these things before the trip, including things like-
Your vehicle is ready with a spare tire.

Your med kit being up to date and packed.

Carrying jumper cables in case you forget to turn off your car lights.

Carrying extra food and extra water.

Carrying backup water filter if you need more water.
It's certainly isn't fun to think about this stuff, but it'll help you be safe rather than sorry.
Food Comes First
This one is pretty straightforward. You got to eat. However survivalist you might think you are, food is essential. Get some food options for camping like granola bars, peanut butter, beef jerky, canned beans and soups, trail mix, drink powders, coffee, and tea. They're your perfect fix for a quick bite and are definitely light to pack, they won't spoil, and don't need any cooking. Keep an empty water bottle on hand and use the water provided at the campsite to fill it up or boil and use purification tablets if you're collecting from a freshwater source. According to research, a daily intake of 3,000 milliliters for males and 2,200 for females is highly necessary.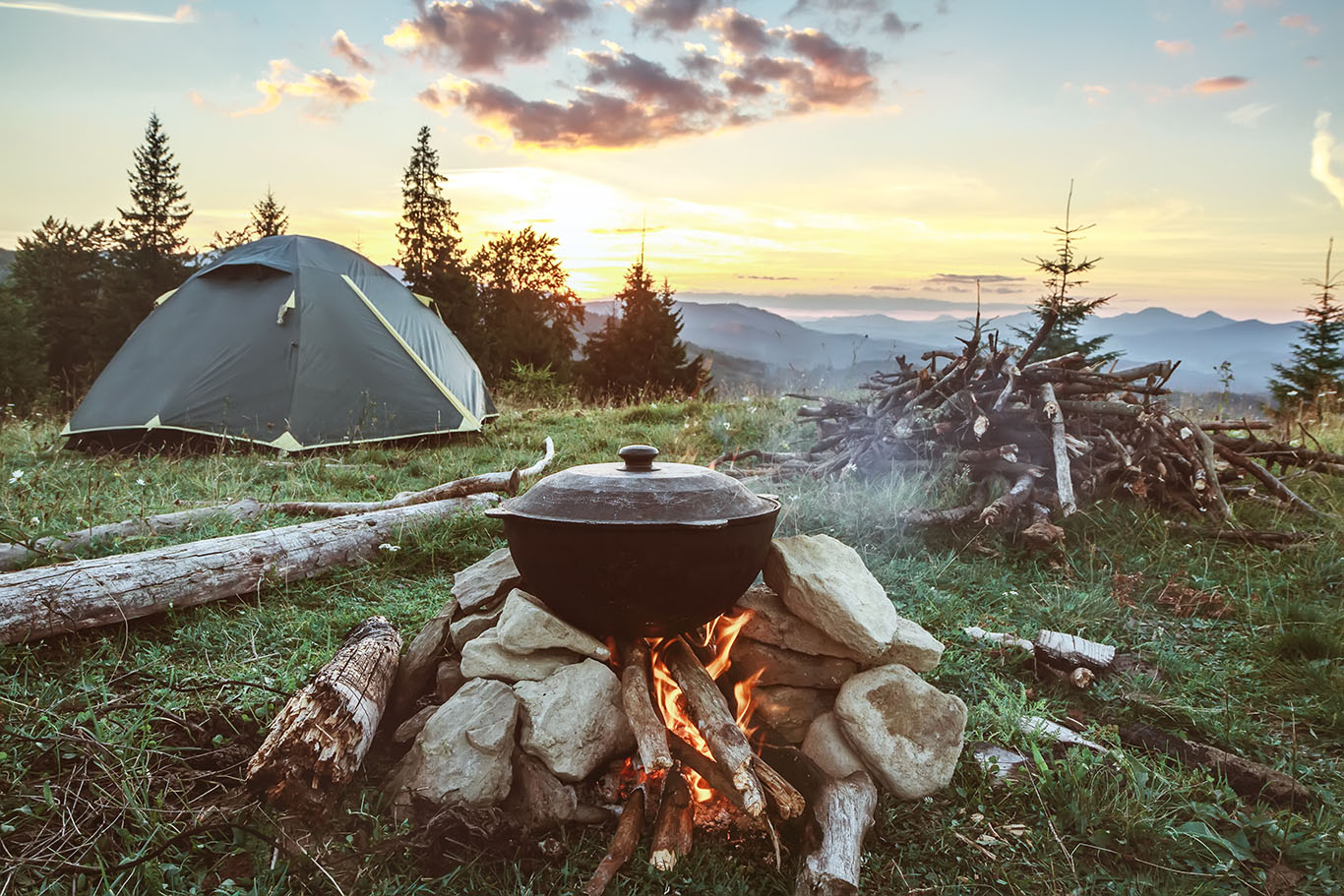 If quick bites aren't your deal, then you can plan out the meals that you're going to make while camping. This meal prep can especially be helpful on long trips or when there are more people in your camp. Writing out what you're planning to eat for each meal can help you actually pack enough food and have all the ingredients to cook those meals.
And please remember- Keep food away from the tent. Place it in bear food boxes or hanging bear bags if the campsite recommends doing so unless you want some critters entering your tent.
Dress For The Occasion
And finally, you got to be dressed for the occasion. Cotton is great for staying cool in the city, but it isn't too great for the woods. Choosing a moisture-wicking material for your clothes instead would be an ideal choice. Synthetic or wool socks to keep the body dry and sweat-free.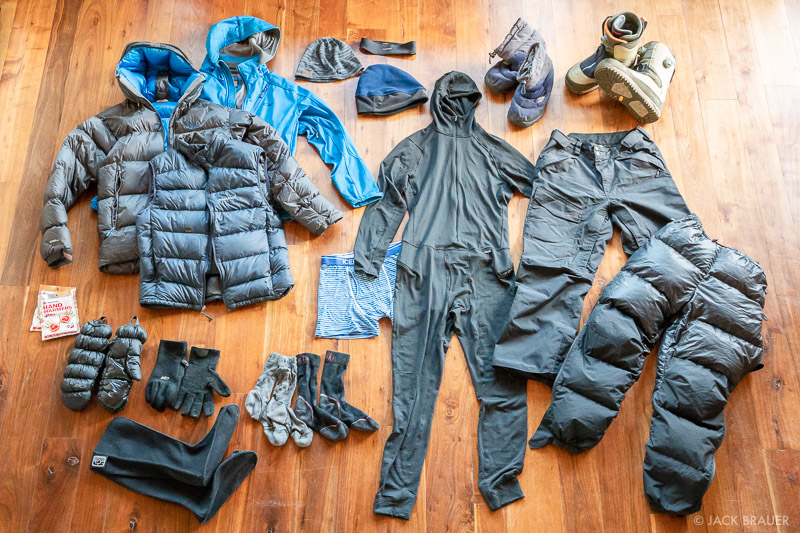 Also make sure you don't forget to pack, rain gear, a sun hat, hiking boots, and a swimsuit so you're all prepped up for your camping trip. Now, when you're out camping it's always best to know what to do when someone's under the weather however minute it might be. Here are a few pointers you should definitely keep in mind.
Injury Tips While Out Camping
Dehydration - Dehydration is probably the most common camping injury and obviously since you're in the outdoors, and in the heat, you're more likely to get dehydrated quicker.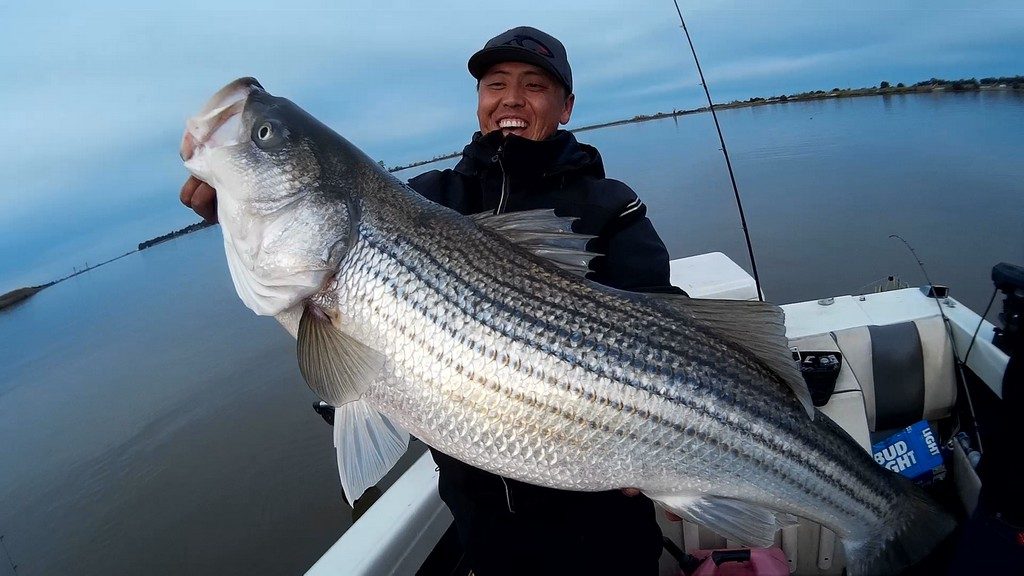 Drink water at this time is essential but you can also eat fruit, which helps you stay hydrated. Whenever there's a camping trip coming up, try to start hydrating a few days before, so you don't get too caught up in the sun.

Skin Ailments - The outdoors leaves you susceptible to a wide variety of ailments, one of them being on the skin, from different rashes caused by allergic reactions, to the sun itself, it's crucial to do whatever you can to keep yourself from these ailments.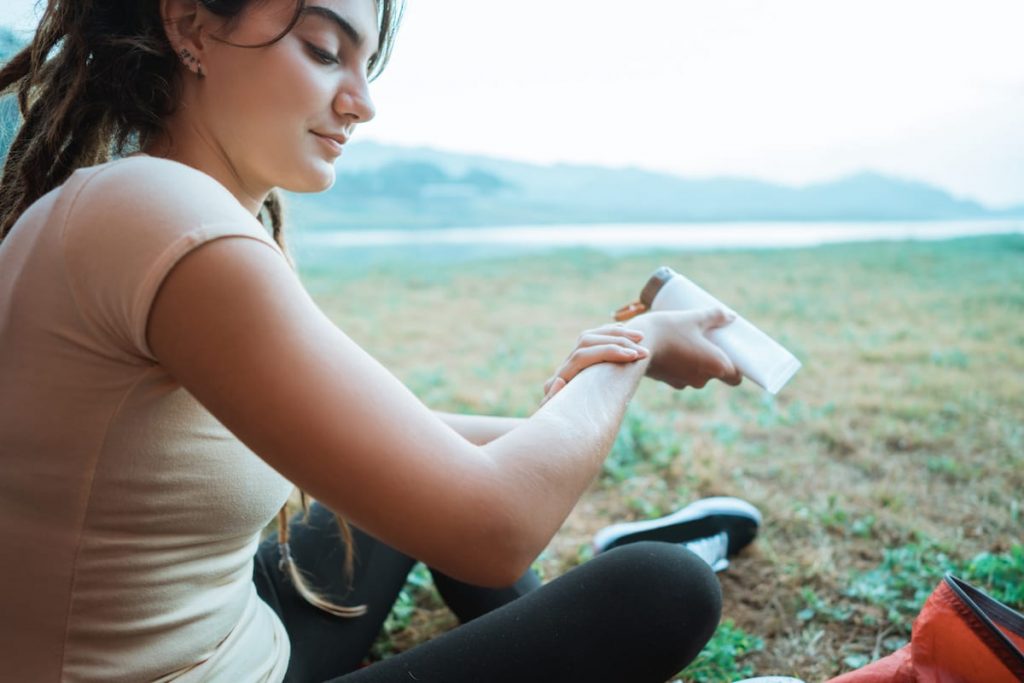 Sunscreen is crucial and should be applied regularly and if you do get exposed to a toxin, something like poison ivy, or develop a rash, wash it out thoroughly and change into a clean pair of clothes. If allergies are your issue or anyone in your clan, be sure to plan ahead for that as well and take appropriate medication.
Cuts - Cuts and lacerations while on a camping trip are also pretty common, especially if you have kids who are playing outdoors. If you've packed a good first-aid kit, you should have everything you need for a non-major cut or wound, but it's crucial to keep wounds clean while outdoors so that you can avoid infection.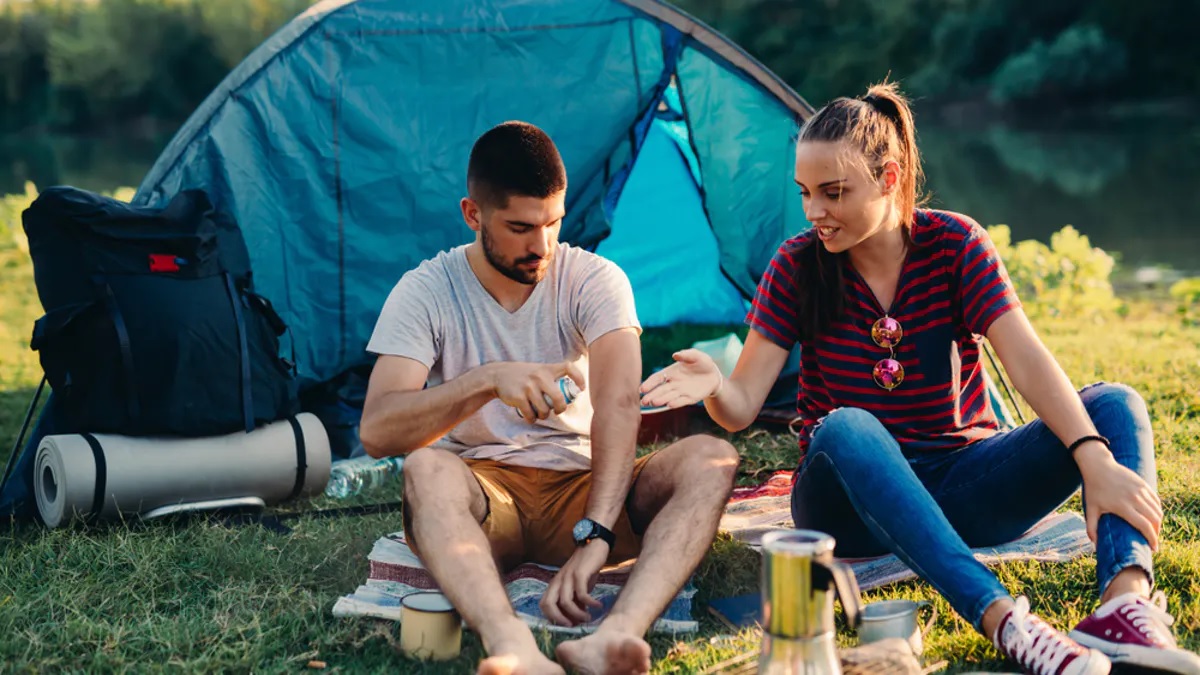 If the injury is worse and can't be treated with a band aid or wrap, drop everything your doing and head to an urgent care immediately.
Insect Bites - Insect bites are really annoying while camping, and might not even seem like a big deal at first, but eventually, they can be quite serious, and most definitely even require medical attention.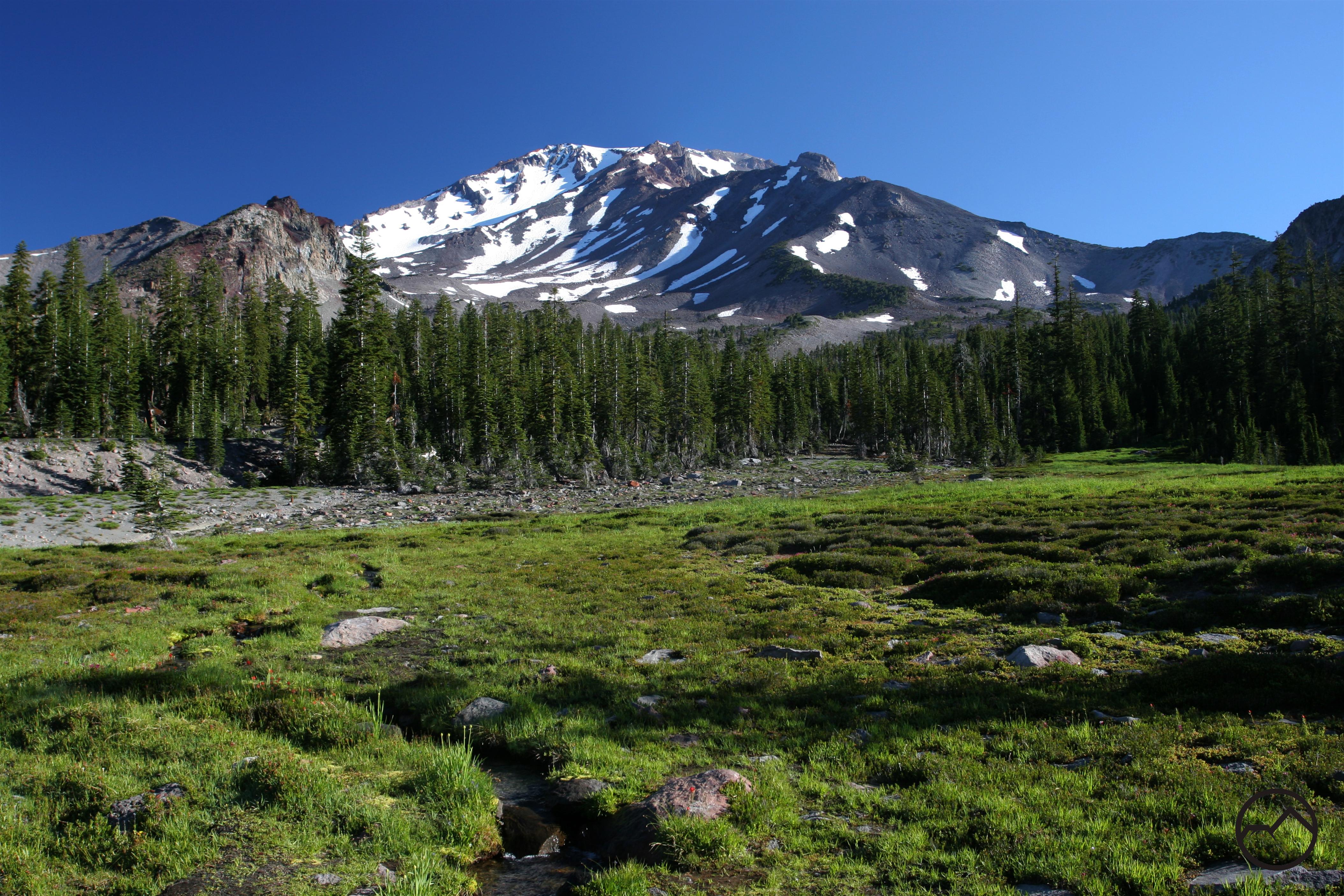 Do whatever it takes to avoid things like this from happening and use tons of insect repellent anytime you're outdoors. Another thing that will help is keeping a fire going, it helps fight off bugs and insects.
Sprains or Fractures - Always be prepared for someone in your clan to sprain something while you're doing any sort of physical activity like hiking or swimming.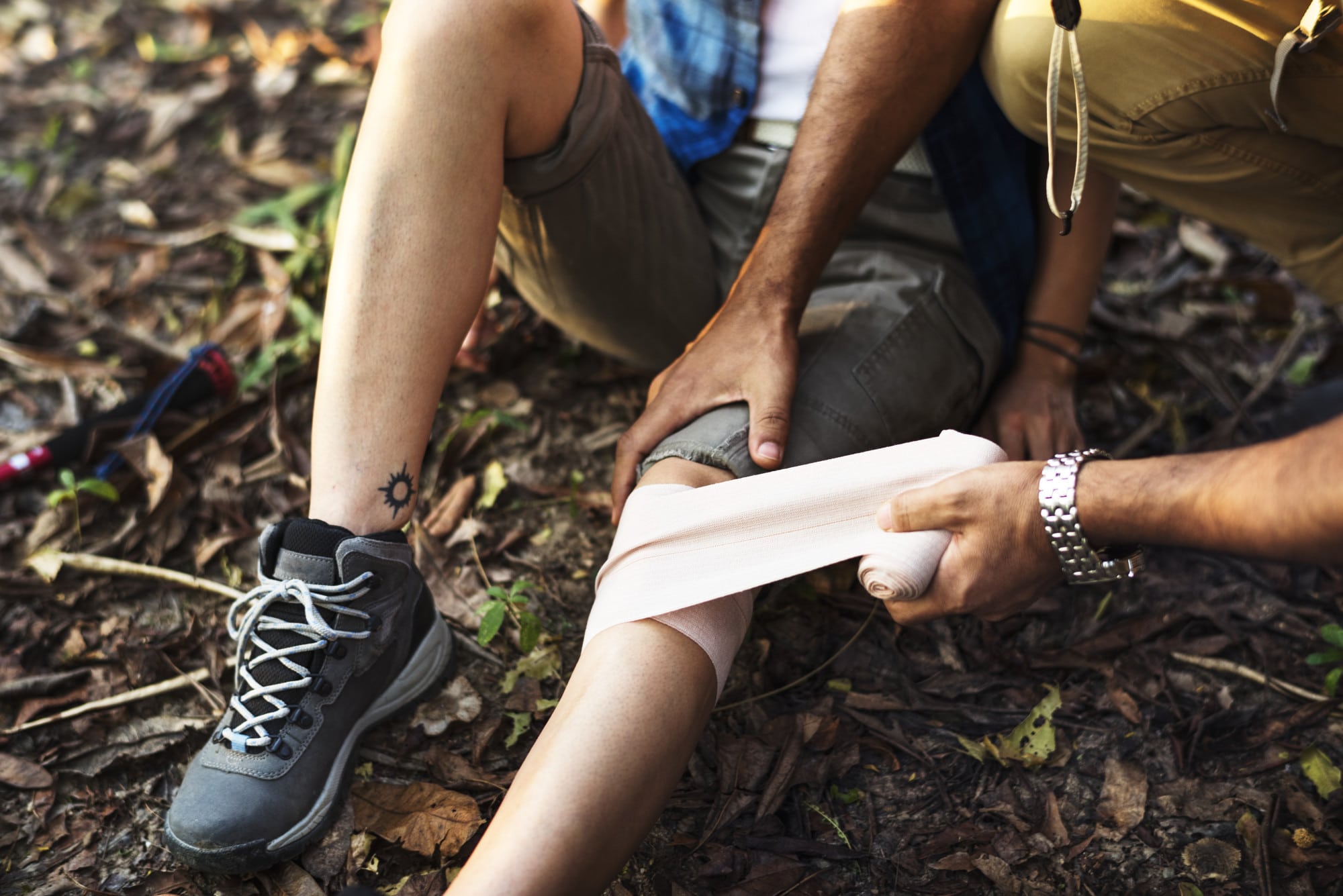 In your first-aid kit, you should have some sort of braces and medical tape to treat those kinds of injuries. If you or someone else has a fracture, you can temporarily treat the injury, but it's best advised to visit the emergency room immediately.
We hope these tips help you on your next camping trip. Check out crescent supply before you head out on your next adventure.