Posted by Crescent Supply on 23rd Jan 2023
How to Choose the Best Concealed Carry Backpack
When we discuss carrying concealed carry backpack, it's typically discussing hiding your firearm on your person, that is, inside a holster or on your clothing. Sometimes, this isn't feasible, and you'll need a different way to carry it. That's why the backpack or bag could be beneficial.
What is concealed carry backpack
The concealed backpack can be described as a form of backpack made to hide from the public eye. It can be accomplished by different methods, such as choosing a backpack that has an unassuming design or a backpack made to be a perfect fit for the person wearing it.
Ultimately, the best concealed carry backpacks are the ones that you feel comfortable and confident carrying on a daily basis. Take the time to try out different weapons and find the one that best meets your needs.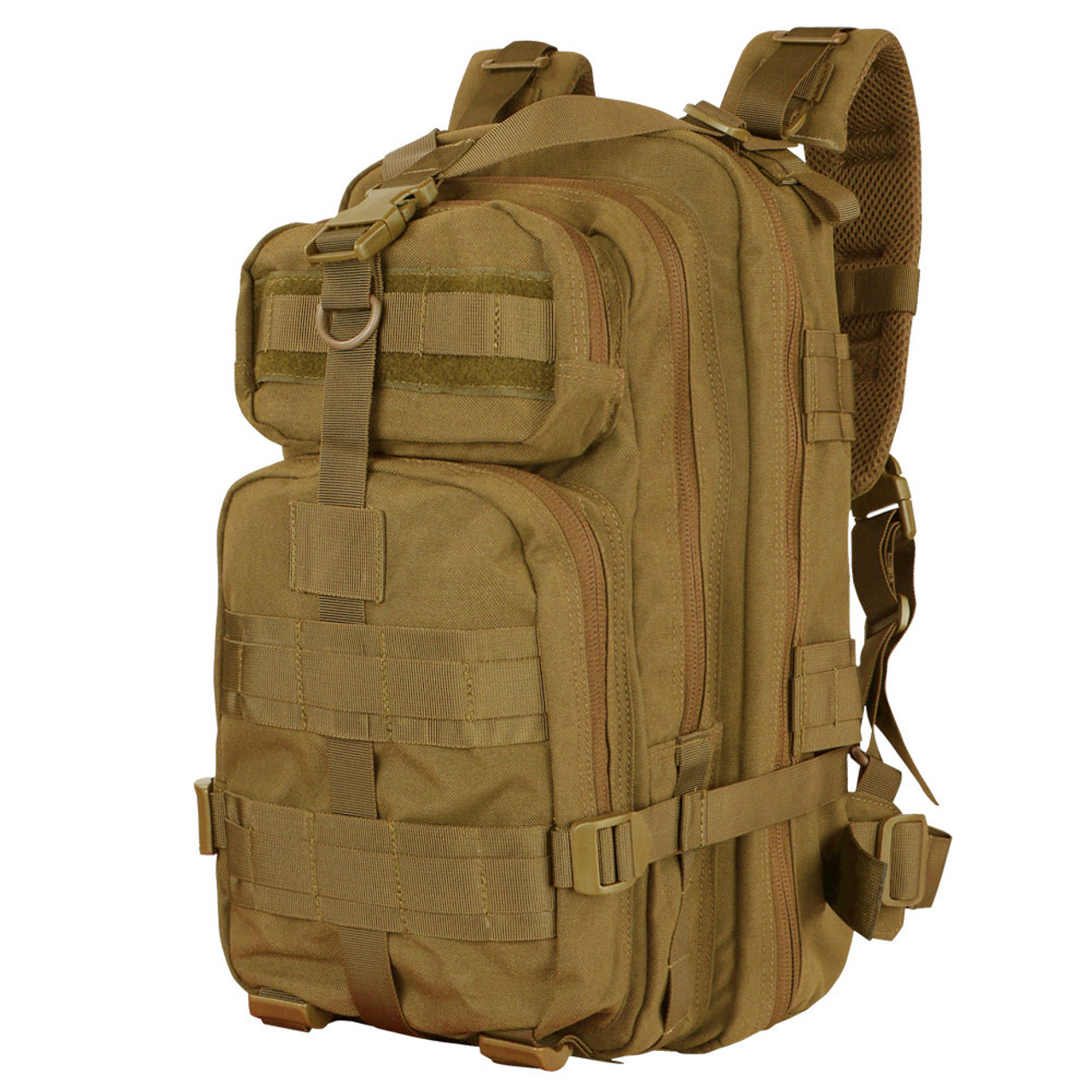 ADVANTAGES OF BEST CONCEALED CARRY BACKPACKS
Self-Defense: A concealed carry tactical backpack allows individuals to carry a weapon for self-defense in a discreet and convenient manner. The most secure concealed carry backpacks provide numerous advantages over conventional methods of concealed carry like holsters and purses. A few of these advantages are:
Quick Access: Many concealed carry backpacks are designed with special compartments or pockets for quick access to a weapon in case of emergency.
Increased Capacity: Concealed carry backpacks offer more storage space than other types of concealed carry options, which can be useful for carrying other items such as laptops or water bottles for everyday carry.
Multiple compartments: Carry backpacks with multiple compartments also allow easy access to your weapon since the person wearing it is able to quickly get into the compartment housing the weapon.
Durability: Concealed carry backpacks are usually made of durable materials and are designed to withstand the rigors of everyday use and outdoor activities.
Versatility: Good concealed carry backpack can be used in a variety of situations, including everyday use, outdoor activities, and travel. They can also be used as a bug-out concealed carry bag in case of emergency.
When selecting the best concealed carry backpack there are a variety of factors to take into consideration. If your primary choice of carry is for personal use, it's a good option to carry.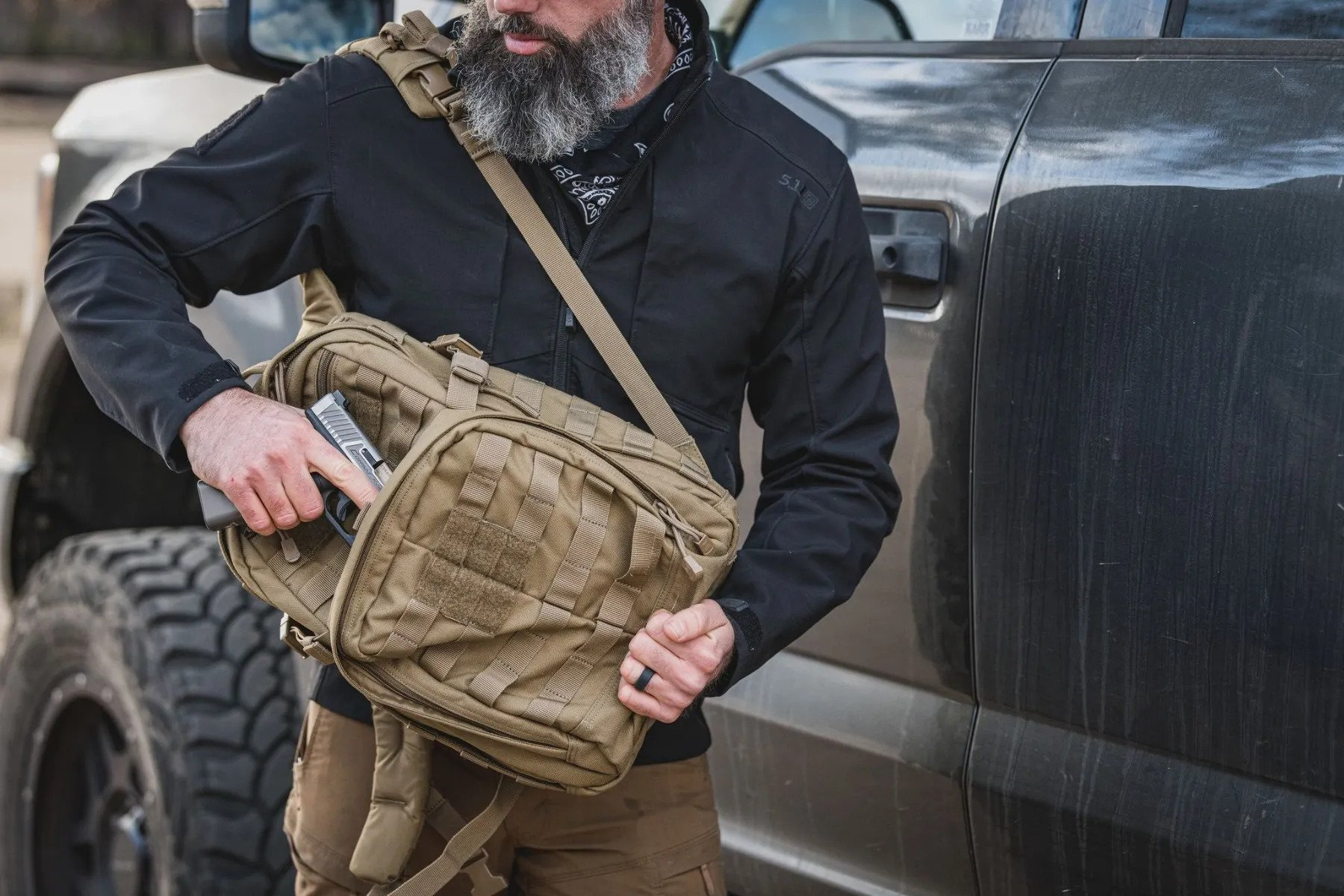 WHAT TO RECKON IN A CONCEALED CARRY BACKPACK
If you are in a situation that requires immediate focus and tons of attention in the event of an emergency, you need gear that you can count on. Here are six things you must expect and consider when selecting an appropriate backpack that can be concealed.
Functionality and Versatility
If you've decided to carry your items in concealed carry backpacks, odds are you have additional important EDC things to consider. Be sure to select an adaptable backpack that has storage compartments for essential accessories such as padded laptop pocket as well as other magazines.
Concealment
A backpack that is concealed and conceals the carry has an option for the bag to hide the weapon on gun holsters from the public eye. The various concealed carry backpacks have diverse methods of concealing and have a hidden pocket.
wearer's clothing and appear as the typical style backpack. The backpacks may have a sleek minimalist design and no pockets or compartments that could make it clear of a backpack that is hidden.
the best concealed carry backpacks are ideal in certain situations. However, when you're to carry a concealed backpack, it is not a good idea to have your backpack shouting, "I have a gun!" We want to be as inconspicuous about the backpack and our carry as much as possible.
There are a lot of excellent backpacks for tactical use that are designed specifically to hold your firearm in a safe manner without appearing like a military bag.
Construction and Quality
The "best concealed carry backpacks" can be used for a long period of time as an everyday backpacks with the best effort. if it is constructed from durable materials. When you use it on a regular basis you require a backpack that's well constructed, sturdy, and durable and can stand up to all the wear and tear that surely will stand the test of time.
Firearm Access
As well as concealing firearms, the other main concern is to be able to swiftly and easily gain access to the weapon. Traditional backpacks used in the traditional way usually do not offer the fastest access to firearms, so an alternative that is ideal for many is a sling bag that, as the name implies, is worn over your shoulder as the sling of a broken arm.
Although it provides faster accessibility, it also means that the bag is slimmer and storage space will be smaller than the standard backpack. They are also noticed more and could attract the attention of others. In the end, it's an excellent alternative to carrying a concealed backpack.
Style and Comfort
Concealed backpacks come in a variety of styles and styles to accommodate different needs and preferences. They can be designed to look similar to normal and everyday backpacks, while others are more subtle and blend into the person who wears the backpack. The design of the backpack may be different based on the intended use as well as the type of backpack, some being better suitable for urban settings and others better suited to outdoor activities.
It is important to note that style and comfort are the last two items on this list. Yes, you would like a bag for an everyday backpack that appears good and feels comfortable as you carry it around, but they should not be the main considerations when you're choosing a concealable carry bag.
Price
Everyone must adhere to a budget. However, it's crucial to keep in mind that a top-quality, technologically safe concealed carry backpack you will use daily is well worth the money you invest in the present and will last for a long time.
A specialist half-day backpack is a great option for those who love to go on adventures, students, commuters, and commuters for everyday backpacks as well. With a large main compartment as well as several pockets this concealed carry backpack has been made to keep your necessities well-organized and easy to access.
A SPECIALIST HALF-DAY BACKPACK is an option backpack made for trips or excursions in which the user has to carry only a few pounds of equipment or other things. They are generally smaller than traditional backpacks and are made to improve speed and efficiency. They are typically used for activities such as cycling, hiking or simply walking around in the city.
SPECIALIST HALF-DAY BACKPACK typically features a sleek and slim design with multiple compartments and pockets to aid in managing. They might include additional attributes, such as the capability to hydrate, secure equipment, or use weather-proof products. Certain models are minimalist in style, with straps that are strapless to reduce weight and improve flexibility. They're usually constructed of lightweight and strong materials such as nylon or polyester to help reduce the burden of the backpack to the minimum.
Half-day backpacks are a fantastic option for those who require an easy backpack and use. It is easy to use and suitable for a range of activities from hiking as well as exploring cities.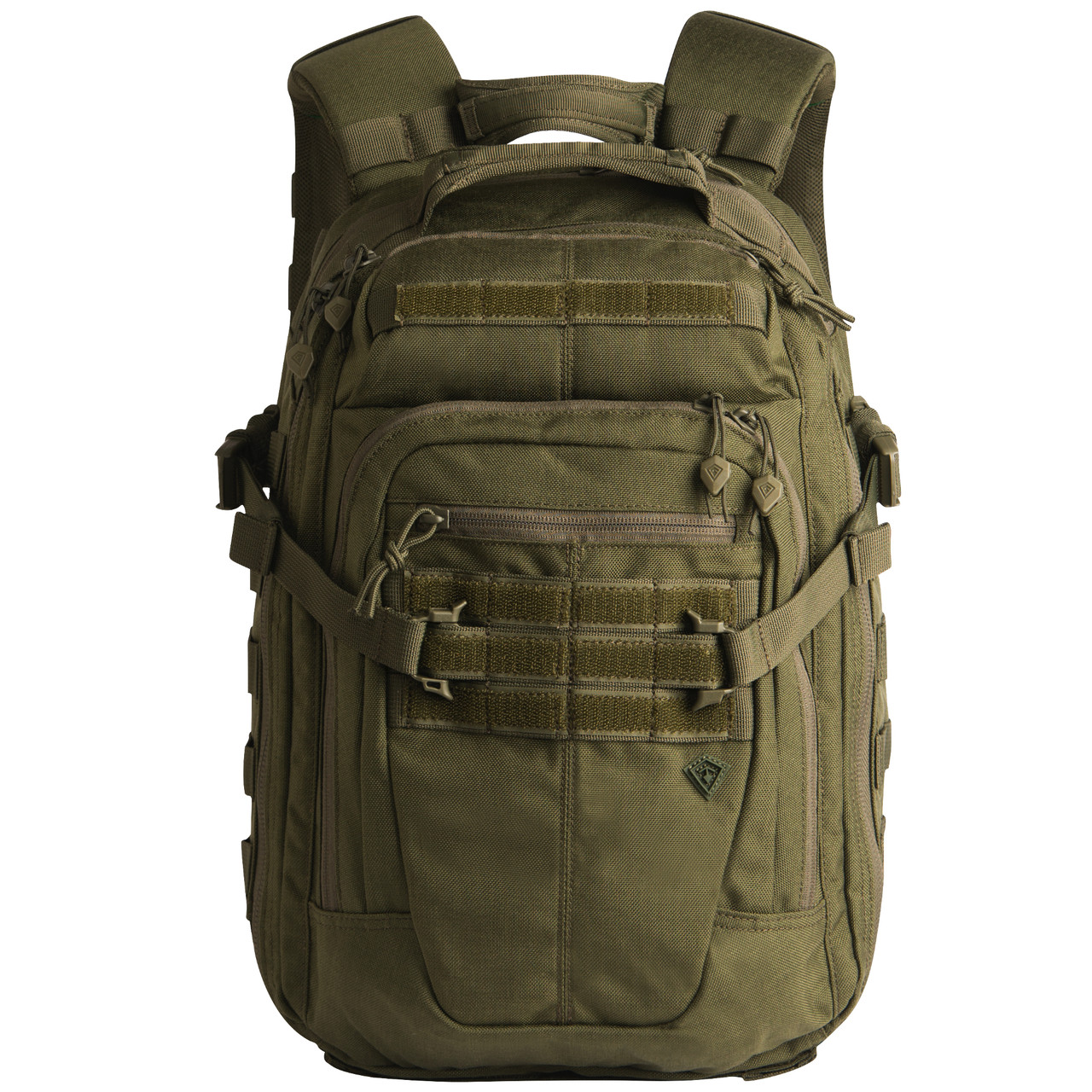 The concealed carry backpack is constructed from tough, water-resistant material to resist the elements and shield your equipment from damage. It has a built-in water sleeve, padded shoulder straps, and a soft back panel that is breathable and comfortable to ensure you are comfortable throughout the day.
The concealed carry backpack can hold a maximum capacity of 22 Liters and has a side pocket to store water bottles. This backpack is ideal for a hike in the park or a bicycle ride to work or a day on campus. With its sturdy design and a variety of features, The Specialist Half-Day Backpack is the perfect choice for those traveling.
The Tactical RUSH 72 backpack is one of the backpacks that was specifically designed to be used in tactical and outdoor environments. It is produced by the brand 5.11 Tactical, which specializes in designing and manufacturing gear and clothing for the military, law enforcement, and other first responders. Its Tactical RUSH 72 backpack is one of its bigger backpacks and can hold a volume of 72 liters.
This backpack was designed to be used for heavy-duty usage and is ideal for tasks like camping, hiking, or hunting. It can also be used as a bug-out bag. It is also frequently utilized by law police officers since it's designed to stand up to the rigors of use and can hold a significant quantity of equipment.
The Tactical Rush 72 Backpack is a heavy-duty pack designed for military and tactical use. With a spacious 72-liter capacity, it can store all the gear you need for extended missions and operations.
The backpack features a main compartment with multiple pockets, compartments, and strong straps, as well as a built-in hydration sleeve. It also has MOLLE webbing on the exterior, allowing you to attach additional pouches and equipment.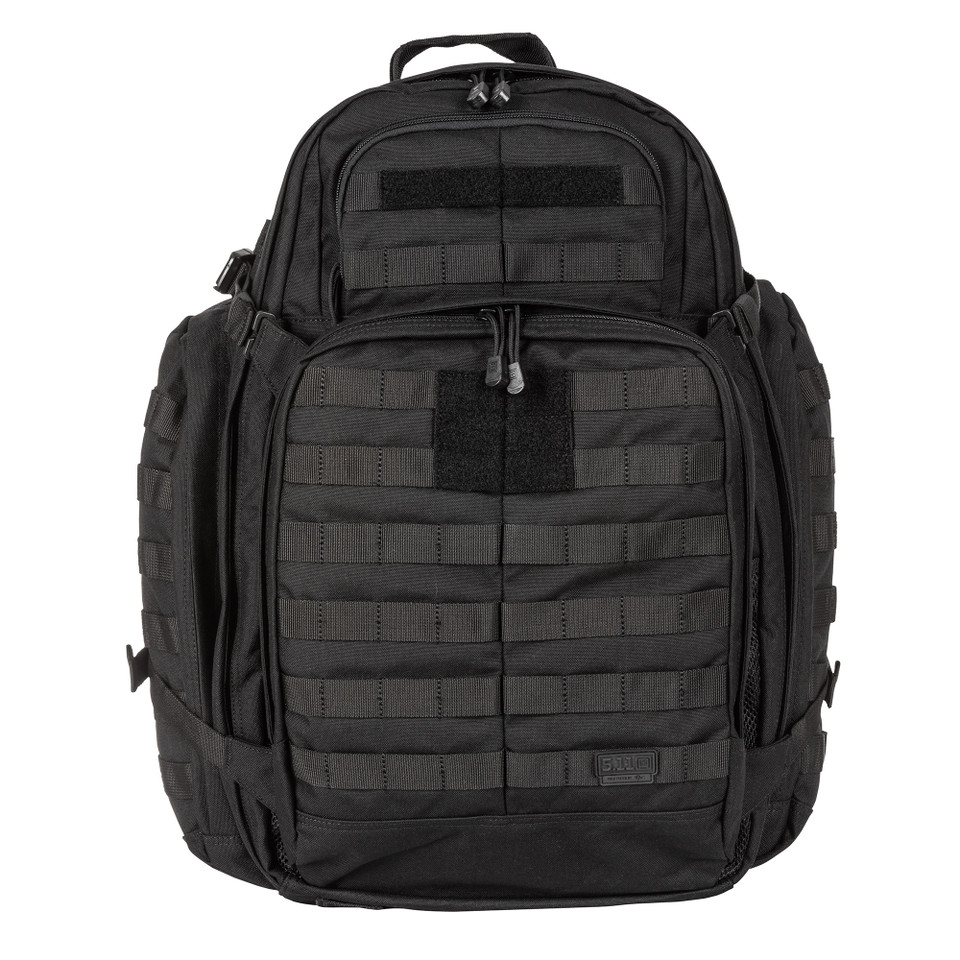 The backpack is made from durable, water-resistant material and has a padded back panel, pockets, and shoulder straps for comfort during prolonged wear.
The backpack also has a heavy-duty carry handle and sternum strap for shoulders and a strap for the backpack itself for added stability. This pack is built to withstand the toughest conditions and is ideal for military personnel, emergency responders, and outdoor enthusiasts.
The original, iconic RUSH12(tm) backpack, and added modern features to make it a more complete concealed carry solution. We not only added an extra CCW compartment as well as laptop sleeves with padding along with additional storage options to help with EDC.
MULTICAM(r) is a camouflage design that was created in collaboration with Crye Precision for use by the U.S. military and other organizations. Its MULTICAM(r) backpack 24L is a backpack that includes a MULTICAM(r) camouflage design which makes it suitable for usage in a variety of situations.
The backpack has a capacity of 24 liters which makes it a good option for trips that are short or trips where you have to carry your essentials. It features a main compartment as well as various compartments and pockets to help you organize your items. It also comes with an attachment point and a MOLLE webbing system, which allows you to attach additional bags and other gear.
Its RUSH12(tm) 2.0 provides the most flexibility with its side and front-facing web MOLLE. Its high-strength and water-resistant Cordura 100D nylon construction ensure the backpack keeps your gear secure and dry for a long time.
Don't forget, regardless of which conceal carry bag you pick, ensure that you take the time to look at its capabilities while practicing drawing your gun to ensure you are always prepared.